Elizabeth Gilbert's Quick Tea Cookies
'Eat, Pray, Love' Author Shares Great Grandmother's Recipes in New Book, 'At Home on the Range'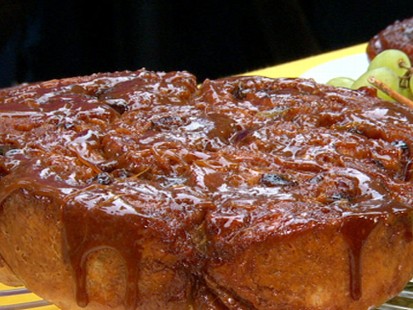 Elizabeth Gilbert recreated recipes that were prepared by her great-grandmother.
From the kitchen of Elizabeth Gilbert
Elizabeth Gilbert, the bestselling author of "Eat, Pray, Love," is out with a cookbook, "At Home on the Range," a collection of recipes originally written by her great-grandmother, Margaret "Gima" Yardley Potter, in 1947. Gilbert, who found the book while unpacking boxes in her mother's attic, shares Gima's recipe for quick tea cookies.
Makes 8 to 12 small cookies.
Ingredients
2 tbsp brown sugar (and a few more pinches for step 2)
2 tbsp butter, softened
1 egg, well-beaten
1/2 cup flour, sifted
1 pinch of salt
1 pinch cinnamon
2 pinches of nutmeg
1 tsp caraway seeds (optional)
Cooking Directions
1. Cream the brown sugar and butter. Add the egg, sifted flour, salt, cinnamon, and nutmeg; beat well.
1a. This is when Gima says you can add 1 tsp of caraway seeds to the batter "if you like the old-fashioned flavor."
2. Drop by small flattened spoonfuls, well apart, on a greased cookie (or "cooky!") sheet. Put a pinch of brown sugar on the top of each cookie and bake 8 minutes in a 425 degree oven.
2a. You can also add a half walnut or a sliced, blanched almond on top of each cookie before baking.
Makes 8 to 12 small cookies.
Reprinted with permission from "At Home on the Range," by Margaret Yardley Potter, copyright © 2012. Published by McSweeney's Publishing.
This recipe was styled by chef Karen Pickus for Good Morning America.
Recipe Summary
Main Ingredients: brown sugar, butter, egg, flour, salt, cinnamon,
Course: Dessert, Snack